Cherish Your Vagamon Memories
Chillaxed Stay
Our luxury and comfort hotels are the perfect choice when it comes to staying in comfort and luxury.  Our hotel offers standard double rooms, premium AC double rooms, quadruple rooms, two bedroom apartments, three bedroom apartments. We also offer satellite TV and internet access.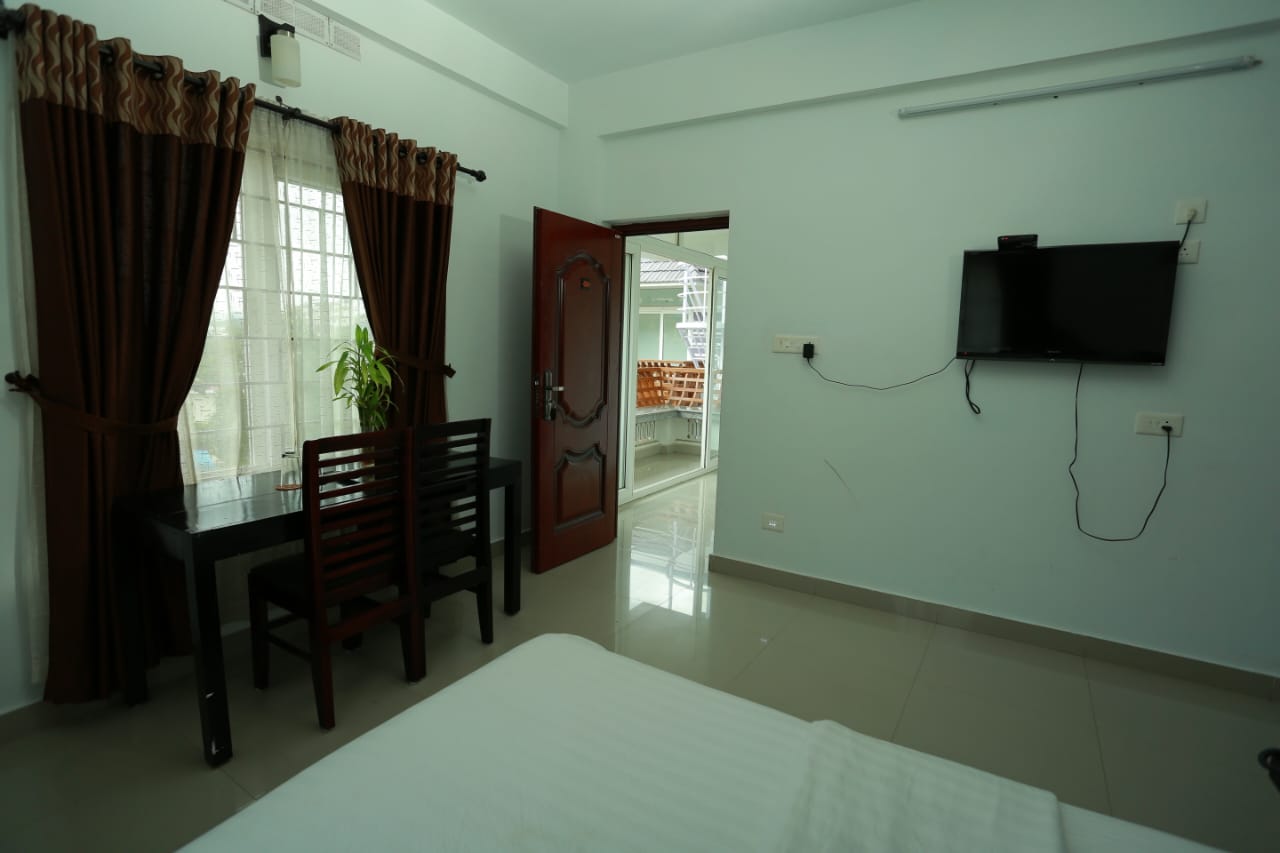 Deluxe room with a queen and double bed is available. Relax in a stylish setting with cool décor and elegant surroundings. You will find a comfortable bed, an LCD TV, and complimentary access to the Internet in this room.
Our standard double room is perfect for a short stay. You are welcome to stay with us and we look forward to having you as our guest. We hope your stay will allow you to renew your sense of self.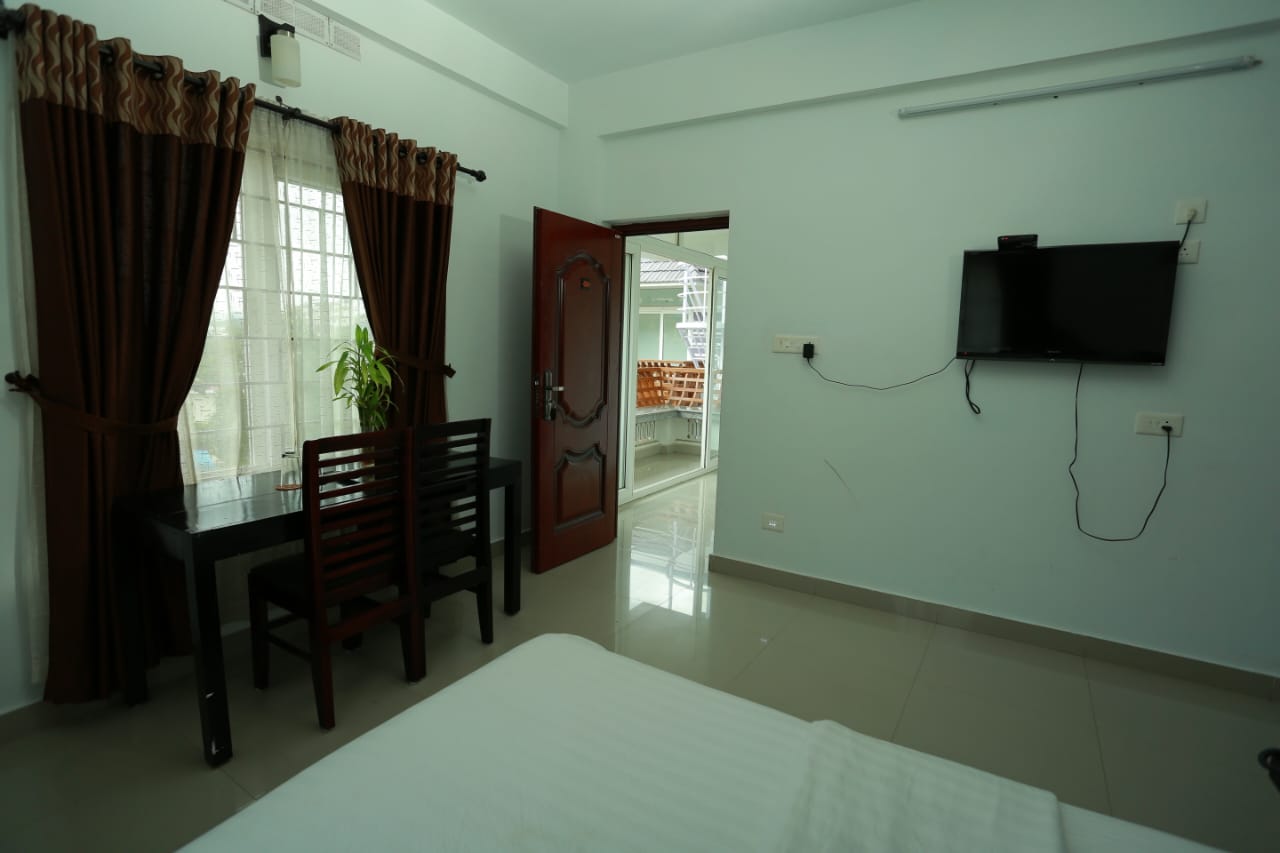 All of the rooms are individually styled with quality furniture and elegant furnishings. Our rooms are equipped with the latest in home technology, including LED TVs, Wi-Fi, and a 24-hour electricity backup.
Our spacious Premium Rooms exude the warmth and tranquility of the mountains. Enjoy an inviting and lush space with stunning designs to make your stay even more comfortable.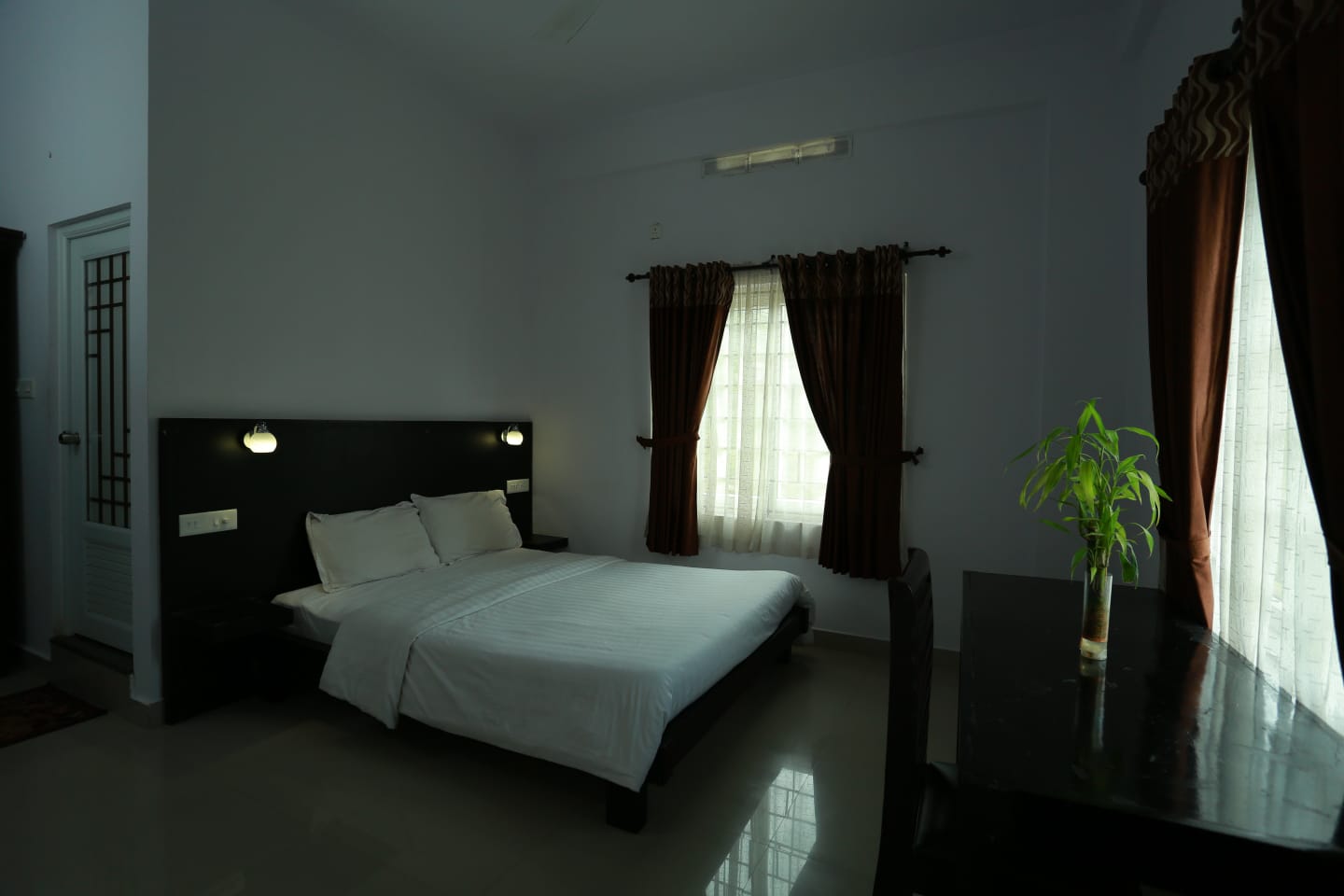 Our apartments are designed to give an ideal stay for one or more families enjoying their holiday or get-together in Vagamon. The Apartments are equipped with beautifully furnished living rooms. The living rooms offer an ideal setting to enjoy your time with your family or friends. In addition, you are welcome to enjoy the fine cuisine at Chillax restaurant served in your dining space.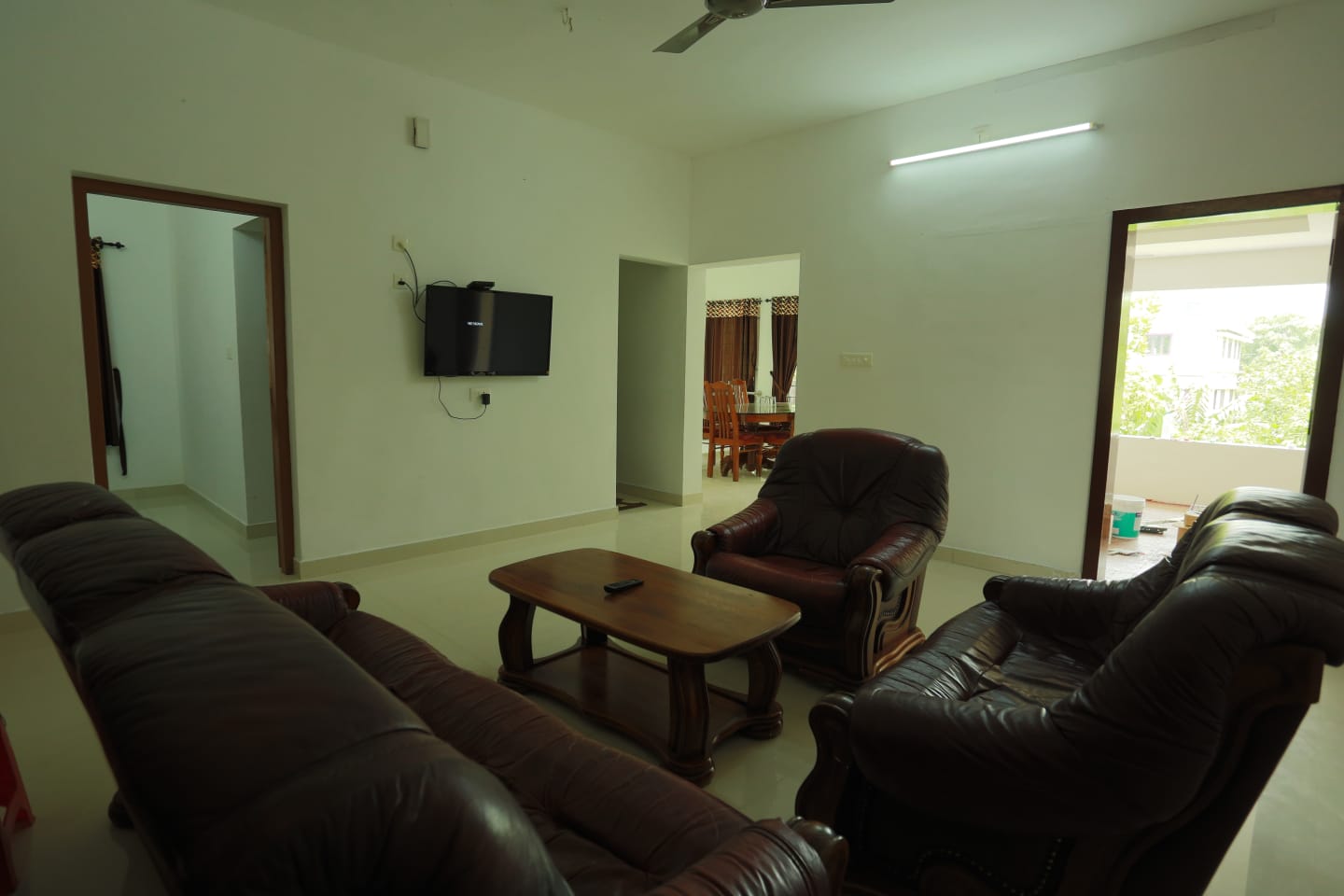 Guests staying at the tranquil Three Bedroom Apartment enjoy a vast array of amenities including a spacious balcony, and a luxurious indoor seating area. Our Three Room Apartment provides unparalleled accommodations with a host of amenities, including Wi-Fi access, a deep soaking tub and other modern amenities.
The individually furnished bedrooms in the apartments offer you ultimate freedom and privacy for yourself and your family when you are enjoying your stay in Chillax.